George Everest Mussoorie: A Colonial Architecture in Ruins
Perched on a hushed hilltop, few kilometres away from the tourist paradise Mussoorie, lays a legacy in ruins. The George Everest House (also known as Park Estate) may not ring much of a bell to the tourists but to the travelers and trekkers, the iconic white colonial bungalow is a paradise in itself. The vantage of this historic architecture offers uninterrupted panoramic view of the majestic Doon Valley on one side and Aglar River valley and snowbound Himalayan ranges on the other. No wonder George Everest Mussoorie is the most sought after destination for college goers to spend their weekend.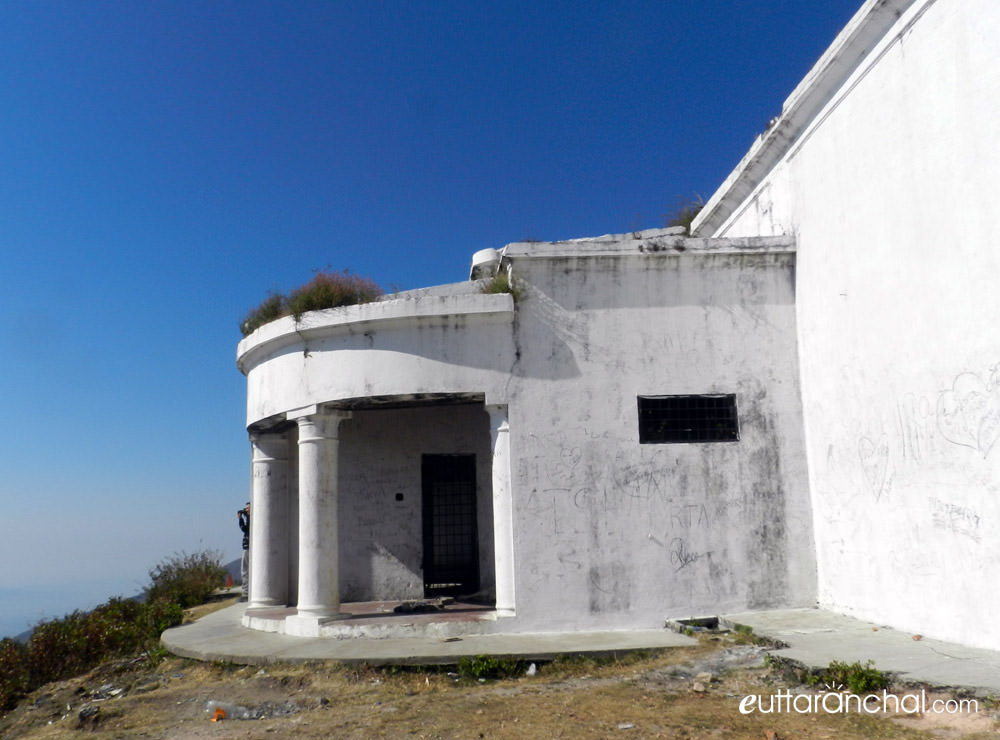 However, the iconic George Everest's House and its adjoining observatory is currently in a dilapidated condition – the walls have become a dirty canvas for lovers with shabby graffiti skills, the windows frames have nothing but shards of broken glasses and the front yard have become a dumping ground for picnickers and drunk studs.
But who was George Everest?
Sir George Everest was a renowned Welsh surveyor who undertook the Great Trigonometric Survey project when he took the position as the Surveyor General of India in 1830. It was under his supervision when an unnamed peak Mount XV was discovered as the tallest peak in the world with a staggering height of 8,848m. He lent his name to that unnamed peak and, yes, you guessed it right – it was called Mount Everest from thereon.
The white colonial bungalow perched on the hushed hilltop, few kilometres away from the tourist paradise Mussoorie, is where Everest (pronounced Eve-rest and not Ever-est) spent 11 inquisitive years of his life as a surveyor during British colonial era.
George Everest Mussoorie – A Legacy in Ruins
Once a sprawling 175 acre beautiful hill top estate, the 185-year old architecture of George Everest Mussoorie have now fallen out of favor and into obscurity. Colonial charm that was once a highlight of this estate has all but faded. Although the House and its observatory come under Uttarakhand Tourism Department, no visible restoration efforts and maintenance are visible at the site. Government's plans to develop George Everest as an ecotourism destination has delayed for more than a decade now.
The government has clearly turned a blind eye towards restoring the historical colonial monument. It is safe to assume no proper plan is in pipeline for the revival and restoration of this ramshackle building. For starters, there is no road is laid down for tourists to reach this place. Few waste disposal bins are in place but they are either overloaded with garbage or the litter spreads throughout the estate. For few rich brats and wannabe college kids, the site is nothing more than a pub with no service charge!
Need of the hour
One cannot deny that tourism has been a major contributor to Uttarakhand's economy as the state is laden with beautiful hill stations and pilgrimage destinations that attract tourists and devotees in large numbers. Mussoorie, just few kilometers from George Everest, is one of the most-travelled destinations in North India. Fair to say, reviving George Everest will prove beneficial to the tourists as well as the government. Moreover, it could be presented as a cherry on top of the cake that is Mussoorie itself.
Government needs to work in conjunction with Archeological Survey of India (ASI) regarding the restoration of this colonial estate. A set of guidelines should be outlined for the maintenance of this place which should include waste management and basic amenities. An eco-friendly approach is the key for developing Everest House and its surrounding areas like Hathi Paon into a popular tourist destination in near future.
Whether the iconic George Everest Mussoorie Estate will find a silver lining or will it be lost in oblivion forever, only time will tell. But one thing is for sure, somewhere up in heaven, a bearded surveyor is not amused. At all.