Has Pahadi cuisine lost a lot in past few decades?
Let's meet a Food blogger from Dehradun, who has shared some valuable opinions and pictures of 'Pahadi food' with us. considering her special request, her identity has been kept anonymous in this interview.
Tell us something about underrated Pahadi food items that are far better than the overrated and famous dishes and deserves to be widely known?
The grim reality is that Pahadi cuisine has lost a lot in past few decades. Modernization and globalization have glamorized other foreign cuisine tenfold and made other junk food items cheap and effortlessly obtainable. Pahadi food on the contrary has barely left the Pahadi kitchen. I cannot name the underrated food items, but I can mention few Pahadi food items that deserves global acclaim such as urad daal pakodey, gulguley, rotaney, arsey, phanu, bhatt ki chudkani, jakhiya wale aalu k ghutke, patungi, patyood, kaadu ka raithu (rayta) , thichwani, suksa (dried vegetables and meat) and the list goes on and on.
Tell us about your experience and take on Pahadi organic food, is it a big deal for you?
When it comes to organic food, I am a big-time organic food fanatic. Intaking organics not only give me joy but also brings a sense of contentment. Back in time when my grandparents were living in our ancestral village in Garhwal, they made sure to send us organic bounties whenever possible. Apart from home grown lentils, tomatoes, beans, green chillies, pumpkin, Gourd (green and bitter both) ,garlic, turmric, arbi leaves and tuber (colosca), malta (tangerines), walnut, kankoda ( parval /mitha karela), and various types of greens, they would procure every kind of locally available Pahadi food items like mandua, jhangora, choodey-bhukhney, red rice, jakhiya, masala badi, etc, from nearby places. Even today my family never buys wheat flour from market, they procure wheat from village and then wash and dry it before our 'roti' is served on the table. My mother has been an inspiration to me, given how much she works for us to ensure our food stays wholesome and our health sound. So, you see there is something about organic food that not just excites me but my whole family.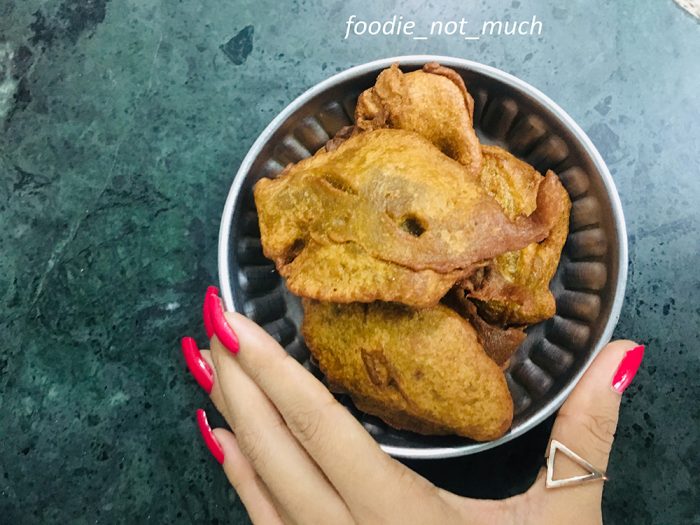 Do you limit yourself to Dehradun, or you visit other parts of Uttarakhand and try different food? if yes than tell us about that food?
See it's not about being confined to Dehradun. Like every other millennial I look for opportunities to visit and explore different destinations, be it in Uttarakhand or exterior. But yes, food being the pivot of my every journey would not be a lie. To be honest the only thing that excites me about any trip is the food I am about to explore. Places in Uttarakhand, generally comprising of mountains and other geographical similarities, have almost a similar food culture and preferences with just slight differences. I highly adhere to the dictum of 'eating local and thinking global', so wherever I go I make sure to taste the most authentic food available around (and capture it whenever possible).
Making khatai (from the Maltas picked from the tree)

Essential ingredients being added til(sesame), mustard oil, freshcream, pahadi namak, and lotsa sugar
When you post about Pahadi food, how does Non-Pahadis react to it, do they show any interest? Are they curious to have that particular cuisine?
Before creating this page, I had no idea that even non- pahadis could be so interested in our Pahadi food culture. Uttarakhand is indeed a renowned place, most youngsters around NCR and other metro cities have been here , especially the trek and adventure enthusiasts, so they have distinctly shown their curiosity in our food culture. The response has moreover been positive.
As we have heard that Pahadi mothers and grandmothers are best cooks, do you agree to this? 
In my opinion all Pahadi women are multi taskers and of course are amazing cooks. I have seen so many of them making amazing food without much efforts and using any fancy spices or ingredients. I believe they are just born blessed. Especially the ones living in villages, they possess so much talent that no city dweller can have. The authentic taste their food has is beyond the level of perfection.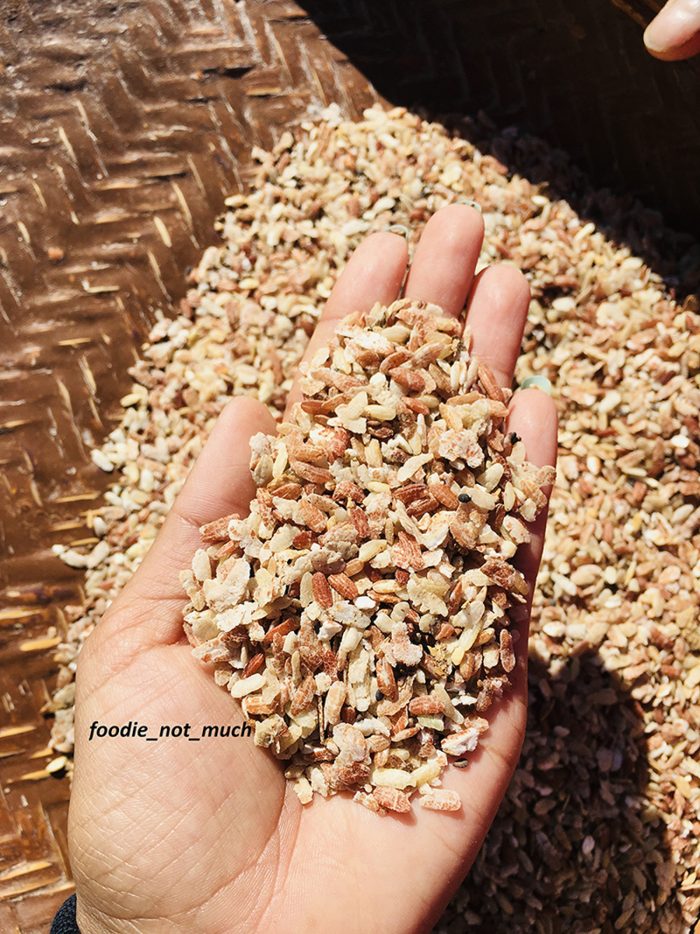 Tell us something about being a Pahadi, how does it feel?
Being a Pahadi in itself is a blessing. I thank god for choosing 'Devbhoomi' as my birth place. Being a Pahadi and living like a Pahadi are two very different things. You could be a Pahadi (by your ethnicity) but if u don't have that 'pahadisim' within u, if you cannot connect to mountains, its culture, people , food or anything, you are 'not' a Pahadi in true sense, whereas if you live away from Pahad but still are connected to everything here, you are an actual Pahadi. It's basically an emotion, it got to be there deep within you, you got to feel it, imbibe with it and it should be reflected in one way or the other. You say you are a Pahadi but can't speak your mother tongue, how are you even a pahadi? Thankfully my family despite giving us the best modern education made sure to keep us connected to our roots.
What inspired you to write a food blog?
I have always been a big-time foodie. In any given day I eat at least 4-5 meals. I remember way back in 2012-2013 when cafe culture was just sprouting within the city, me and my companion would make sure to visit at least one or two cafes in a week. Food is an art in itself and it always propelled me to take pictures of anything we were eating. over the time I had hundreds of food pictures sitting idle on my gallery, so randomly I thought to utilize them to the fullest. The end result is this food page(foodie_not_much)-https://instagram.com/foodie_not_much?igshid=y8c4r5x2rw47
Lastly, you have requested that your identity be kept anonymous, why is that so?
I began this food page with a very dearest companion of mine, Pahadi of course, we both are inevitably modest and don't like socializing much. Since none of us was ready to give this page a face so we thought to keep our personalities mysterious and focus on food. Above all, I have seen girls utilizing their charisma to increase their following and individuals think that young ladies take advantage of their femininity which help them grow. I wanted the world to see and cherish my content rather than being interested in a face or persona behind all the food posts. I needed it to be professional from the day one.
Follow her page on Instagram (foodie_not_much)- https://instagram.com/foodie_not_much?igshid=y8c4r5x2rw47