Kasar Devi – A Mystical Land of Uttarakhand to Explore
Almora is home to some of the most enchanting villages of Kumaon Himalayas. It is a magical book to explore for the travel junkies who love to travel in rural areas and are running away from the hustle-bustle of the city life.  If you travel 8 km to the north of Almora city you will find a hidden jewel of Kumaon i.e Kasar village. The village got its name from a local goddess called Kasar Devi. The temple of Kasar Devi is situated in the midst of pine tree on a hill top. Scenic view of snow capped Himalayas and fairy villages make it a perfect gateway for a budget backpacker.
Why to travel Kasar Devi ?
Situated in Kashyap hills, Kasar Devi has plenty of reasons to travel here. There is nothing like a city here, go there and forget from where you came. A quiet place to sit alone, eat home grown organic food and enjoy your hot cuppa tea while watching the great Himalayas. The nearby landscape is just fascinating and can allure your soul and sense simultaneously!
A place of poets, writers and saints
The place firstly came into limelight in the 1890s when Swami Vivekananda visited this place and mentioned it in his diary. Walter Evans-Wentz, a pioneer in the study of Tibetan Buddhism who later translated "Tibetan Book of the Dead" also spent some days of his life in Kasar Devi. Apart from these, other known personalities who travel or settled in Kasar Devi are Danish mystic Sunyata Baba (Alfred Sorensen), Ernst Hoffman, who became Tibetan Buddhist Lama Anagarika Govinda and Li Goutami, American poet Allen Ginsberg, American singer-songwriter Bob Dylan, English musician George Harrison and much more.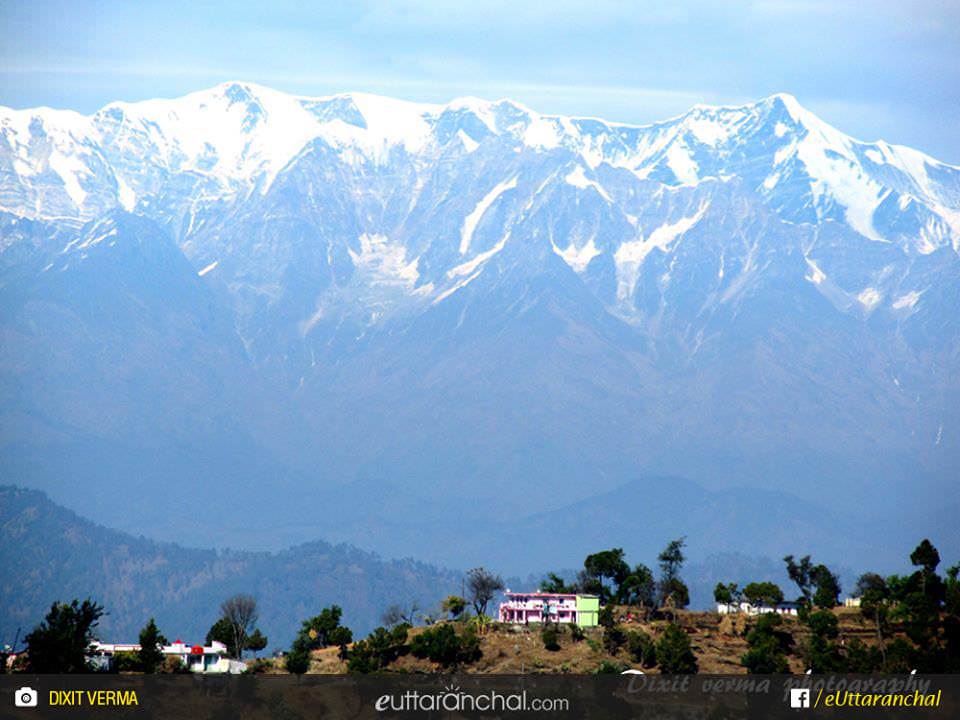 Things to Do in Kasar Devi
If you are an artist, creative thinker poet or a writer, then the beauty of Kasar Devi will surely inspire you to create something outstanding and new. For normal travelers instead of enjoying ravishing views from your hotel window you can go for a small hike in nearby areas like Crank's Ridge which is also known as hippie hill, Buddhist meditation center is a must visit place for peace seekers, pay your obeisance at Kasar Devi temple. You can also stroll to Kalimath temple. Hippie Hill and Baba Cake are the popular hang-out places at Kasar Devi. Have a village walk or simply enjoy the kaleidoscopic Himalayas.
Other near by destinations: Binsar Wildlife Sanctuary, Bright End Corner, Jageswar Mahadev
Where to stay and how to reach?
For accommodation, Kasar Devi offers plenty of budget hotels with basic facilities, good for families and small groups. Some hotels in and around Kasar Devi are Puran`s Cottage, Mohan's Binsar Retreat, Kasaar Jungle Resort, Imperial Heights, Dolma`s guesthouse, Hotel Himsagar, Hotel Himplaza, Kasar Rainbow Resort and more.
Location of Kasar Devi: It is situated on Almora-Bageshwar highway on Kashyap hills of Kumaon Himalayas in Almora district of Uttarakhand. Nearest railway station is Kathgodam and nearest airport is Pantnagar.
How to Reach: Delhi – Moradabad – Almora – Kasar Devi
About Kasar Devi Temple of Almora
Kasar Devi is one of the highly revered deity of Uttarakhand. Situated on a hilltop amidst Deodar and pine trees, this ancient temple dates back to 2nd century CE. The whole region got its name from this holy place. Every year devotees from different parts of the country come here to attend Kasar Devi fair held on the occasion of Kartik Poornima.