Pahadi House- Keeping the Himalayan essence alive through Village Tourism
Are you that city dweller who when scrolling through the social media posts always stops and stares for a while at the bedazzling photos of the sun-kissed Himalayas? If Yes! then you have stopped at the right place as we have a good news to share with you. Pahadi House, a solitary wooden abode snuggled in the natural vistas of Kanatal is offering a sweet escapade in the colossal hills along with a never before village tourism experience. With the idea of bringing forth the culture of Uttarakhand, offering hospitality and promoting Village Tourism, the Pahadi house has set a benchmark in the hotel industry.
Src
Pahadi House's Concept and its Motto
I can vouch that this name sounds catchy and enticing to all the Pahadis hailing from different regions and that's what Pahadi house aims at doing, bringing all the hill folk and mountain lovers under the same roof and letting them connect to the hills. Not just this but the Pahadi house also aims at uplifting the hill folk by promoting village tourism in Kanatal, a small hill station close to Mussoorie.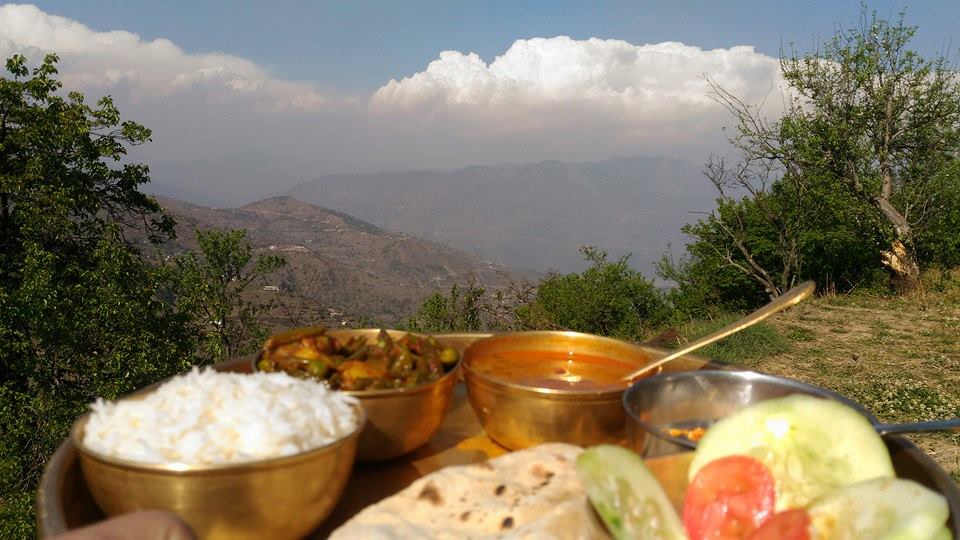 Src
What it's like staying at Pahadi House?
Tucked at an altitude of 1,700 metres in the alpine hills of Kanatal, Pahadi house is a perfect place to surrender yourself in the arms of nature. If you are a pampered one, then worry not as this pet-friendly home stay is well equipped with basic facilities, has free WiFi and an in-house restaurant. You can choose to stay at the Deluxe Cottages or at the Cozy Tents, the choice is yours. There is no TV as they want you to indulge in the natural surroundings, go for village walks and bond with the locals so don't let that golden opportunity slip away from your hands.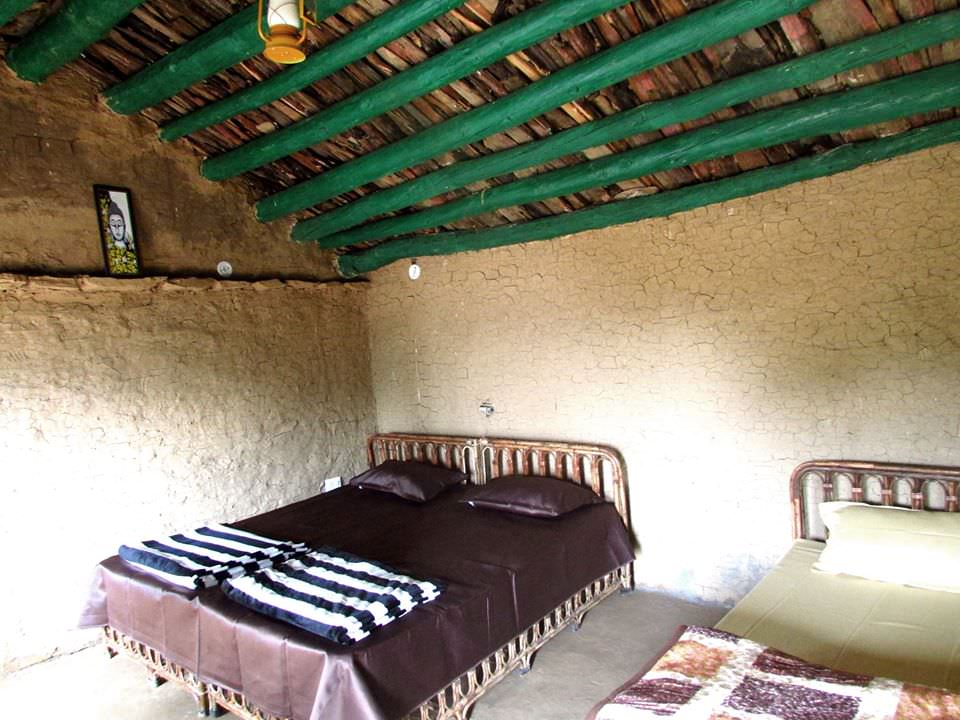 Src
Activities and Village Tourism at Pahadi House
To make your holidays wonderful, the dedicated team of Pahadi House will take you on exciting treks to the nearby villages, will picnic in the forests and engross in several recreational activities such as photography, meditation/yoga, bird watching and star gazing. All this will help to grow village tourism and the locals are going to benefit from it as they will get a medium to earn some living and in return, you'll get to know about the Pahadi culture. And when you'll bid adieu to this place, you'll surely have some good memories to cherish forever.
Village Tourism at Pahadi House and How it can change your outlook?
Sick and tired of being trapped in the concrete jungles, then break free and explore to the extremities either by trekking, exploring the ramparts of the Himalayas or through Village Tourism. But what if you get a chance to experience all of this at one place? Sounds enthralling, isn't it? The good news is that Pahadi House has actually made it possible by offering an array of village activities and an opportunity to work with the Himalayan people. You can get in touch with them, their culture, festivals, beliefs, go for village walks, volunteer at the local NGOs, work on the organic farms, learn some secret Pahari recipes and hear their stories. Apart from this, you can also quench your wanderlust by exploring the nearby areas like Mussoorie, Dhanaulti, Tehri, and Chamba.
Also Read: euttaranchal-collaborates-with-pahadi-house-to-encourage-village-tourism-in-the-state