Pahadi Vs Others
We Pahari people are awesome, we have different culture, rituals and food umm! its so delicious! All outsiders even they belong to any place are are only 'Desi' for us. Yes! because we live in "Pahad" and they reside in plains. The best part is when we compare ourself to others we feel so proud that how magical and serene our hills are even though we live a simple life. Here are few things which proves that we Paharis are really awesome!
This is how we eat food during important occasions like marriage. No wastage of food. A healthy food in the lap of Nature.
What is Stawberry? I never heard about it.
No wastage of petrol, No air-pollution and yes we love animals too.
Even expensive mineral water tastes nothing in front of our natural 'Pandera'.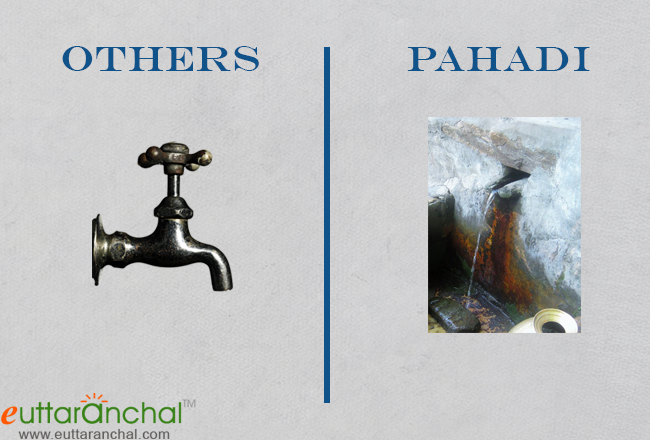 Nothing is better than the sound of 'Dhol-Damaun' in the lofty mountains
Pure organic and no chemical added.. Burans juice is our 'Roohafza'
A simple cosco ball get torn in one six in the hills our guys need some home made stuff.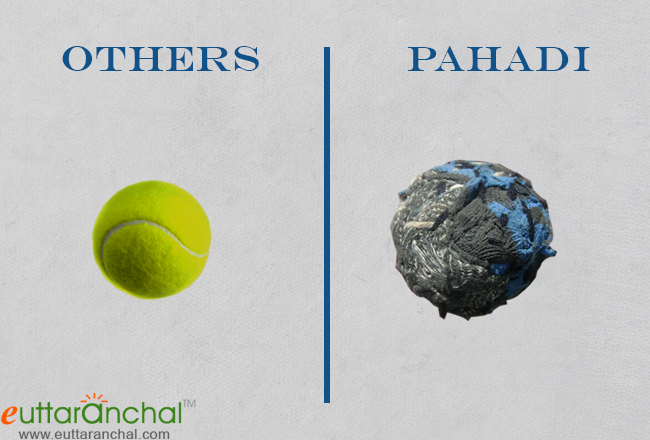 The most scary thing of our childhood – 'Kandali'.