Amazing Pictures of Rainbow Spotted in Different regions of Uttarakhand
As a child, everybody must have eagerly waited for the 'fox's wedding' to happen it occurred when it poured heavily during the broad daylight. When it happened our parents would delightfully tell us that today you'll be going to see a beautiful rainbow in the sky. We would dance on the terrace, splish-splash the water on our siblings and wait for the rainbow to come up so we could admire the glorious view of the precious tiara adorned on the clouds. So let's refresh those beautiful memories by having a glance at some of the amazing pictures of rainbows spotted in different regions of Uttarakhand.
Rainbow over the pristine village of Gairar in Almora.
The Rainbow enveloping the greenery of the Bachansyun village of Rudraprayag.
Rainbow spotted in the broad daylight of Pithoragarh.
Rainbow spotted somewhere around Pauri Garhwal district of Uttarakhand.
Rainbow swinging in the clouds somewhere around Srinagar.
Rainbow seen over the misty village of Ankwan in Ghuttu.
Rainbow radiating its beauty over Kuwali village of Ranikhet.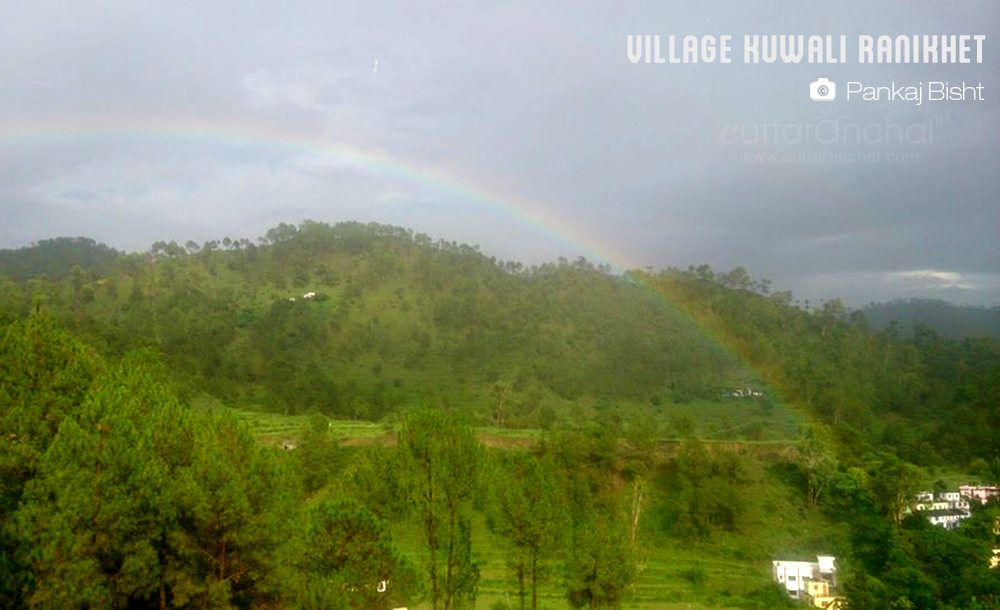 A magical rainbow shining out bright above the 'City of Lakes' Nainital.

A spellbinding view of the rainbow somewhere around Chopta.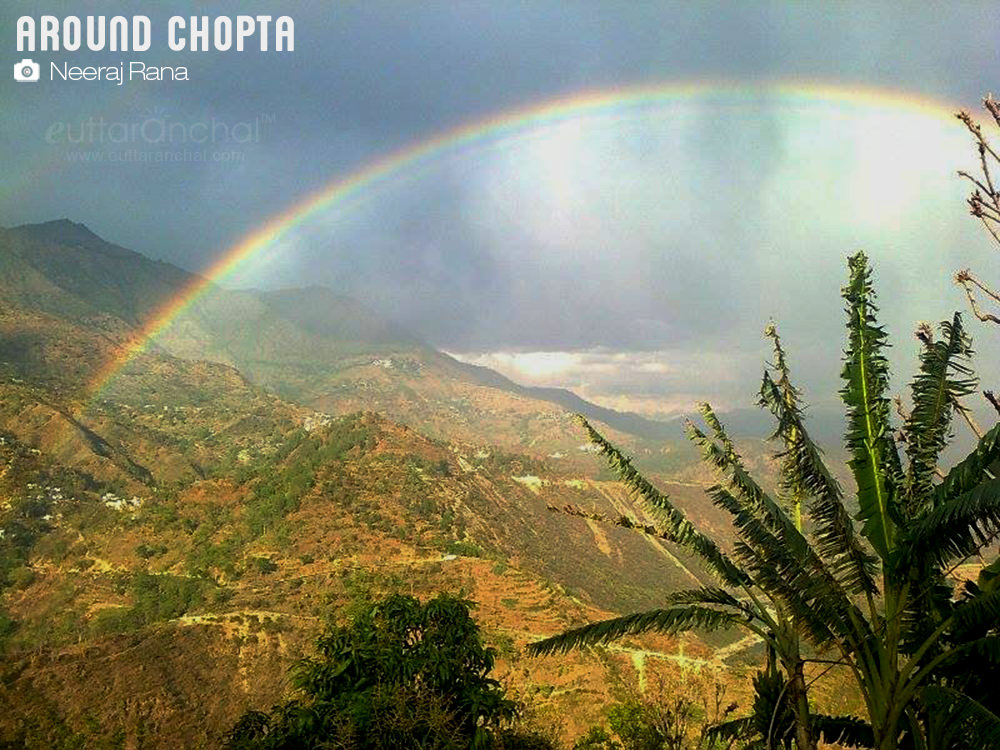 A magnificent view of double rainbow spotted somewhere around Nainital. The double rainbow is a natural phenomenon which is caused by the double reflection of sunlight inside the raindrops.