Why are Uttarakhand's Rivers worthy?
Rivers that pass since eternities through the mountainous villages of Uttarakhand have contributed tremendously by inhibiting the remotest village legacy forward and in Survival of the native flora and fauna.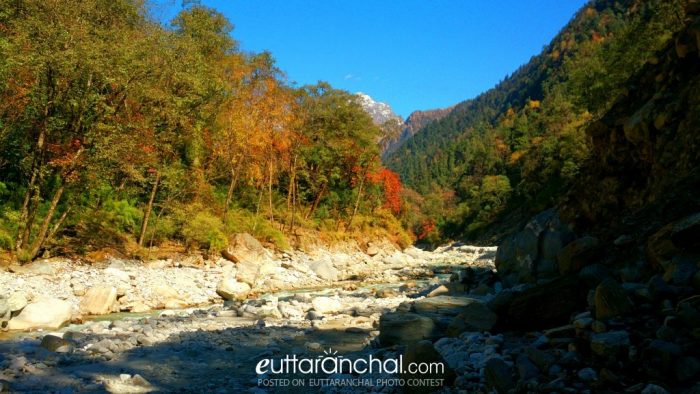 The vicinity of river is enriched with rare and dense flora, the accumulated stones and golden sand that river water brings along, shine so bright in sun and the dense green mountains under whose roots the river flows is exceptionally breathtaking.
These gushing rivers have witnessed the limitless activities of hilly villagers since centuries, it has seen women descending all the way down from hill top homes to its banks to fill up their earthen pots in order to cook meals and quench thirst of their families, animals and birds wandering around it to hunt for water and food, local children bathing and dancing in its running chilled waters to beat the heat during summers, and ladies washing clothes with its waters and drying those on giant rocks stocked up on its banks.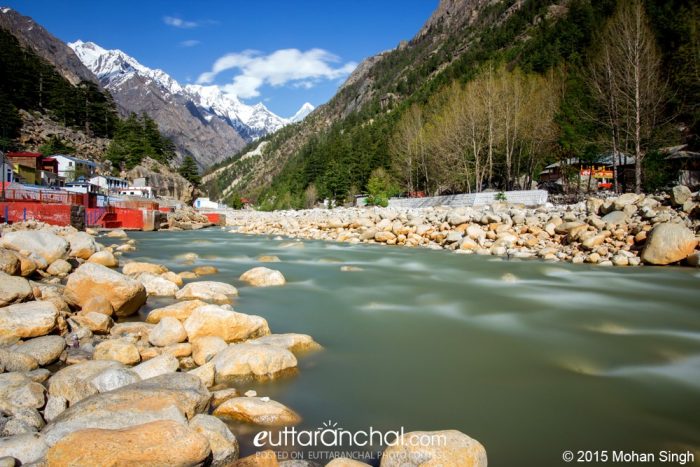 "If it's not for rivers, my childhood would have been so hollow and dull as I have spent most of my young days here, we used to play at the banks of the rivers, drink from it, and would catch fish" says, Mudit Thapliyal, a resident of Rudraprayag.
Detailing about his city, he adds, "to witness the Sangam of Alaknanda and Mandakini here, has been a bliss to me and I will cherish it forever."
The count doesn't end here, the other activities that rivers are responsible for, is, leading the one died to eternal peace by taking his body ashes along with its waters as a part of ritual, its ghats are used as a platform to burn the dead bodies as per Hindu customs.
Moreover, rivers cannot be deprived of their religious relevance as a river ghats hosts many renowned temples, the 'Ganga Arti' during evenings at the river banks are well worshipped and many festivals are celebrated by the side of rivers.
The RO water we drink in the cities, yet we encounter many diseases but the fresh river water that villagers drink contains the required minerals and hence making them healthy and sound.
Uttarakhand is a state which is known for its hundreds of small and big rivers, the sources of these rivers are glaciers of the western Himalayas situated in India, Nepal and Tibet borders. These rivers play a vital role in the economic, cultural, social and environmental issues of India.
The hydroelectric projects on these rivers are illuminating thousands of homes and are the backbone of Indian economy because of their usage for farming, drinking water, electricity, fishing, trading, etc. In some parts of Uttarakhand, rivers like Ganga, Tons, Yamuna, and Kali are famous for offering a wide variety of water sports. Most of these rivers are clean and less polluted till they enter in the Tarai region.
Some of the major Rivers of Uttarakhand are Alaknanda River, Bhagirathi River, Bhilangna River, Dhauliganga River – Garhwal, Dhauliganga River – Kumaon, Ganga River, Gaula River, Gori Ganga River, Kali River, Kosi River, Mandakini River, Nandakini River, Nayar River – Eastern, Nayar River – Western, Pindar River, Ramganga – Western, Ramganga River- Eastern, Saryu River, Tons River, Yamuna River.