Let's meet few young musicians playing a Major role in reviving Uttarakhand's lost folk music
Westernization has gradually brought a major change in the concept of music; youngsters today find the old traditional folk songs terribly mundane as a result they fail to connect themselves with the music associated with their respective hometowns.
However, some young artists from Uttarakhand are coming up with the idea of bringing newness to the music, they are transforming existing compositions of folk of Uttarakhand by introducing DJ beats and rhythms sprinkled with rap and trance music in their own unique style.
This unique approach is making a huge difference, as a result, every age group individual feels connected to their traditional music, which is helping them gain popularity not only in our state but across the entire nation.
Few young artists who are striving hard to revive the lost folk music of Uttarakhand:
Pandavaas
Pandavaas, an Uttarakhand based music group with the proud 97.5k supporters on YouTube, nowadays, is one of the most respected music companies creating fresh and captivating compositions.
Started with a goal to create something fresh and soulful, Pandavaas have been creating waves over the last few years delivering some of most splendid and successful music videos and compositions. It is a young team with great passion and flare towards music. They have been creating traditional folk music giving each track their own style statement & freshness.
Their Music and Video production house in Uttarakhand was incorporated in 2008 by Ishaan with his brothers Kunal & Salil. Ishaan has been composing music for in-house production and other production houses for last 7-8 years and Kunal who has been the brain behind most popular music videos looks after direction. Salil is the eye of Pandavaas who has been working as Director of Photography and has been behind some of the most successful productions of the team.
Their album 'Maangal' perfectly tells the conventional wedding rituals and culture of Uttarakhand, through a series of traditional wedding songs that was premiered on 17 august last year on YouTube with more than 6 lakh views. The comments that followed were extremely heart melting, "I am Kumauni, I was not known to our culture but after listening this song I cried from bottom of my heart and felt so attached to my culture. 'Sach much parchai apka picha kabhi nhi chodti. Hats off pandavaas isse khoobsurat kuch nhi," a comment read.
Their another track named 'Phulari' is a soulful and stirring composition that instils certain emotions and take one back to his hometown.
Link to the YouTube channel of Pandvaas' : https://www.youtube.com/user/pandavaas
Karishma Shah and Ruhaan Bhardwaj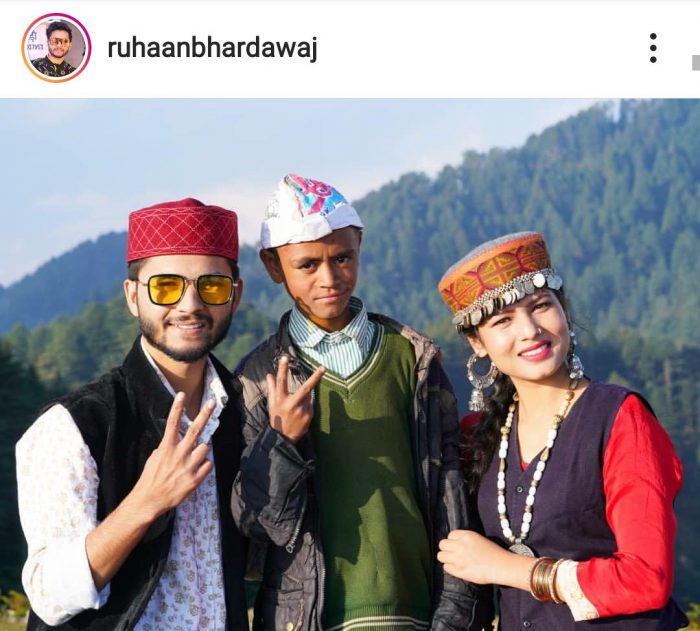 Karishma shah is a YouTube sensation and an army brat who belongs to a non-musical family, she is a possessor of soulful and melodious voice, and her cheerful and merry style of performing is winning hearts across the nation.
On the other hand, Uttarkashi's Ruhaan Bhardwaj inherited music from his father, Shree OP Bhardwaj, who is a well-known folk musician. Ruhaan, since childhood started singing and playing various musical instruments under the guidance of his father, and today, he has become a YouTube sensation with the proud 279k subscribers.
Karishma and Ruhaan collaborated for the first time on 10th January, 2018, to make an experimental video for YouTube where they both are seen performing a Jaunsari Song, 'Radha Rukmani.' The response that was followed was a surprise for them, which further motivated them in their music career and today they have become shining stars of Uttarakhand. Their track, "Ab Laglu Mandaan" has garnered them more than 5.7 million views on YouTube.
Link to their youtube channel: https://www.youtube.com/channel/UCF6XDE3TLagqwlM_7S-Thog
Sankalp Khetwal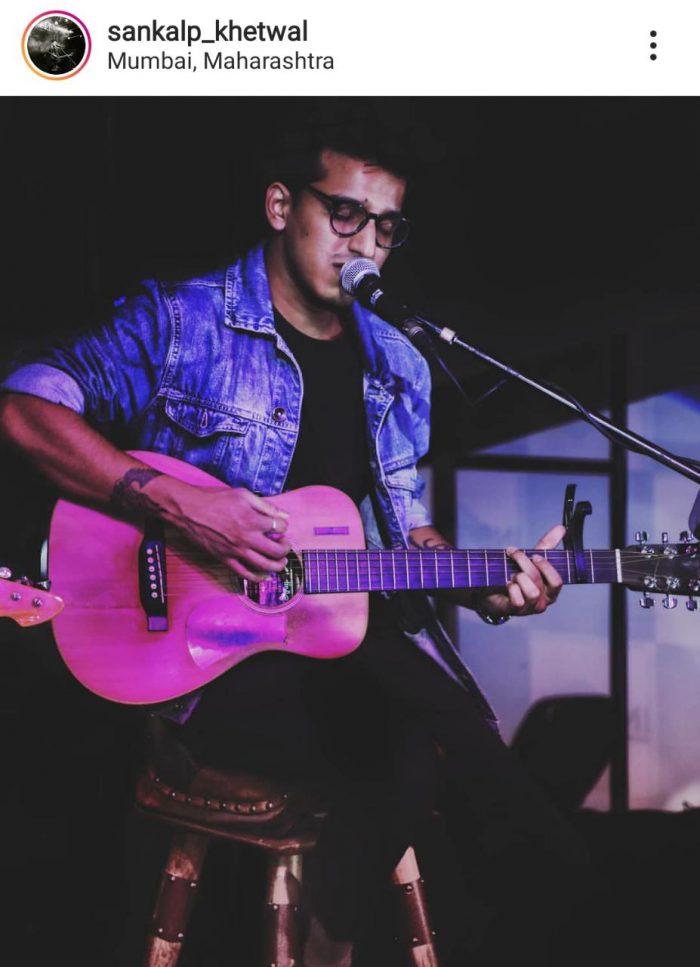 He is another artist from Dehradun, who promoted the folk songs of Uttarakhand at a national level stage of singing reality show 'Dil Hai Hindustani' broadcasted on mainstream entertainment channel 'StarPlus'. He was in the list of top 13 participants and forced his audience dance on the rhythms of the traditional Garhwali songs.
Walking on the path of his father Santosh Khetwal, a well-known folk musician, Sankalp is fully committed and dedicated to reinvigorating the Uttarakhand folk music. His song 'Mathu Mathu' has garnered over 3.1 million views for him.
Link to his YouTube channel: https://www.youtube.com/channel/UChoZX5Rj0BTsWngNwpJUtcQ
Gaurav Pandey
Gaurav Pandey is a professional singer based at Dehradun. His discrete sound is a blend of his acoustic guitar and eloquent vocals. He calls himself a performer rather than a singer and his songs are generally about love and life.
In 2009, Gaurav fused with a few musicians under the name Nucleus and competed in a band quest, organised by Big 92.3 FM Bareilly. They stood third overall and first in their state, Uttarakhand. In the annual fest of Nainital 2010, Sardotsav, Gaurav, along with the band Vikshipt, scored a place for them and were even praised by the newspapers and the audience.
Link to his youtube channel is: https://www.youtube.com/user/gauravpandeymusic
Priyanka mehar–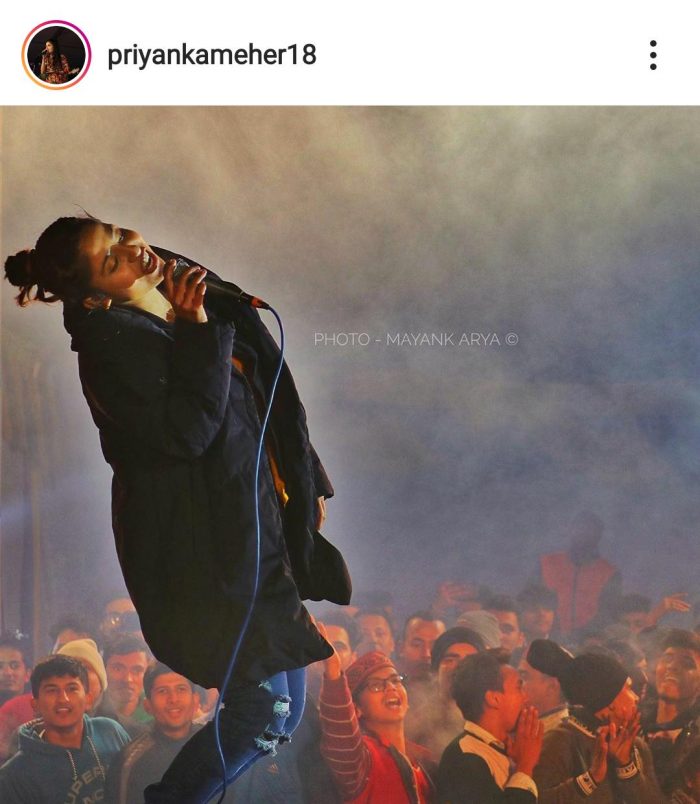 Priyanka has given a new identity to the songs of Uttarakhand. She comes up with something new and creative every time.
Priyanka is seen singing recreated old songs "Ransing Bajo and Bhag Fhuto" in her one video that has made her a youtube sensation with more than 12 million views.
Her one-month-old song 'Ghumai De' is doing good and till now managed to gain more than 2 million views, where RAP is given by- RONGPAZ and Music by – Uk Rapi Boy along with Himanshu Kohli.
Link to her youtube channel is: https://www.youtube.com/channel/UCU37nr95h60lXeSoRLomiCA
B K Samant
Samant whose YouTube channel boasts "determined to give the best music to the mountains," is a folk singer, music director and lyricist from Uttarakhand, best known for his viral song 'Thal Ki Bazar' which became the most viewed Kumauni or Garhwali music video on YouTube with over 26 million views. He is from Singda village near Lohaghat nagar panchayat in Champawat district.
Link to his youtube channel is: https://www.youtube.com/channel/UCIyQ_hxLn1jUErCkEBWBRLA